Inspirational Basketball Quotes and Sayings
---
Basketball Sub-Site
Basketball Quotes

---
Welcome to our Basketball Quotes Page. We know that you want to do your best and to do this inspiration will be needed to create that extra magic.
Coaches we know sometimes that your team are not performing as well as they can. On here you will find motivational quotes for yourself or to use at team games to inspire your team. Try it and remind them why they play the game they love.



---
Michael Jordan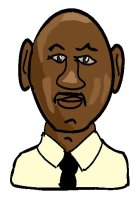 "In my Life, I have Failed and Failed again, and that is why, I succeed"


"You can practice shooting eight hours a day, but if your technique is wrong, then all you become is very good at shooting the wrong way. Get the fundamentals down and the level of everything you do will rise."


"I can accept failure, everyone fails at something. But I can't accept not trying."


---
Ed Mcauley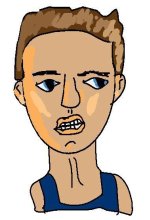 "
You always have to give 100%,because if you don't someone, somewhere will give 100% and they will beat you when you meet.
"
---
Sir Charles Barkley





"If you are afraid of failure you don't deserve to be successful!"







---

Kobe Bryant


"The guy said NBA players are one in a million, ... I said, 'Man, look, I'm going to be that one in a million.'"


"I'll do whatever it takes to win games, whether it's sitting on a bench waving a towel, handing a cup of water to a teammate, or hitting the game-winning shot."


"My parents are my backbone. Still are. They're the only group that will support you if you score zero or you score 40."


---

Bobby Knight
"I just love the game of basketball so much. The Game! I don't need the 18,000 people screaming and all the peripheral things. To me, the most enjoyable part is the practice and the preparation."



---
Know your basketball Quotes? But do you know your Basketball Phrases, Visit the Basketball Dictionary here.