Rafael Nadal: Not in Peak Condition for US Open

---
---
{26th August 2009 22:07 GMT}
Journalist: Anthony Januszewski

---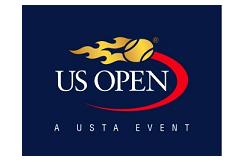 Rafael Nadal has told the press that he beleives he is not at 100% of his potential fitness as the US Open Fast Approaches.
Nadal, the Spanish National Treasure has just taken out a couple of Months because of Tendinitis in his knees which have been known to have been an Issue for some time. Never the less, his spirits are high and he wants to win the one Major Tennis Tournament he has Yet to Conquer.
When asked by the Press if he could win the tournament he said "I dont know if I arrive in Best Condition" but he stated that "I am No.3 in the World, and the No.3 in the world should have a chance to win, no?".
People still questioned why he did not come to wimbeldon to defend his title and he said that he kept of thinking about the condition of his knees and this is what stopped him. On Wednesday he shared his experience with the Press and said "After an Injury, you think a little bit more", but he carried on to say that he feels "much better".
When questioned about what the US Open meant to him it was clear why he gave Wimbledon a miss to recover.
"It's very special. I've won the other three, so if I win that it's going to be a complete cycle, it will be amazing"
Rafael has never proceeded past the semis at the US Open so it will be something to look out for and an exciting Tournament with all the top players back in action.
---
Subscribe to our news feed for more Rafael Nadal News and Tennis News as well as Basketball and Football News!